FRIENDS OF SIMON PARIAH

The following individuals are those who have, in one way or another, contributed to the devleopment of "The Journals of Simon Pariah". Some are close friends who have been directly involved with the project. Others are people whom I have never met, but whose work has either inspired me or the stories in some way, and I feel the need to recognize their work here. I have linked either to these persons' home pages or to a page dedicated to them that I most often use. I recommend taking the time to visit these pages and learn about the people and their work. You will probably find it worth the trip.

Sketch Magazine -- I have enjoyed this magazine since its first issue, as it is an excellent resource for comics artists in both practice and theory. Now, however, they have earned a special place in my affections by agreeing to publish my article, "Comics On the Cheap" and thereby provide some invaluable support to my efforts. For quality artists guides and materials, their site is highly recommended.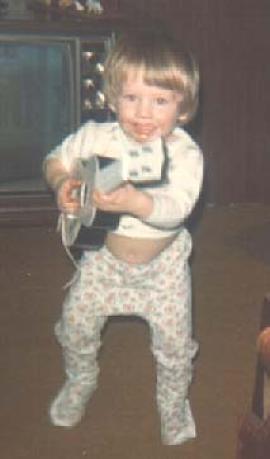 Steve Furey -- I have been privileged so far to know several very talented musicians, something which is especially valuable to me as I do not have the ability to play "Pop Goes the Weasel" on a kazoo. One friend whose playing I enjoy has recently taken his work online through mp3.com. Steve has produced some interesting work there that you can enjoy for free -- but he wouldn't say no to your money! Check out his stuff, and see if you don't agree that it is "full of sound and Furey"!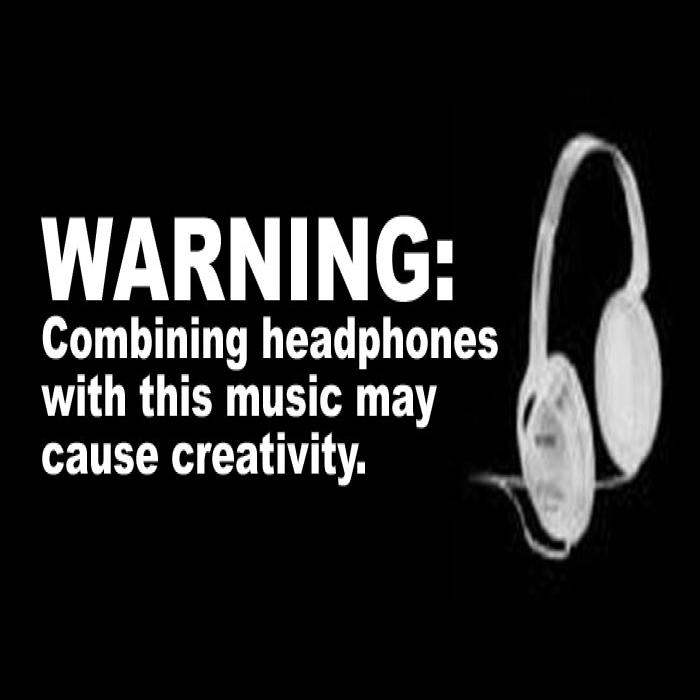 Symphonic Chronicles -- For excellent music to complement the reading of "The Journals of Simon Pariah", or just for stimulating the imagination, let me suggest that you head over to the Mp3.com site of Billy Christianson, "Symphonic Chronicles". The music this guy spins is entrancing to the ears and stimulating to the neurons. Let me make a special recommendation for his track "The Flight of the Dragon Riders" (but they're all worth a listen).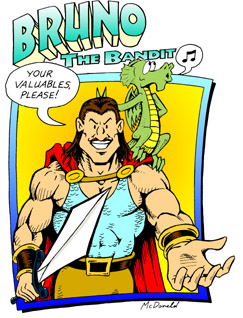 Bruno the Bandit -- this is an online comic strip by friend and former classmate, Ian McDonald. Ian and I have worked on many projects together, and constantly critique each other's work. He is currently being published by Plan Nine Publishing and his strip is hosted online by Big Panda House. Bruno the Bandit is definitely recommended reading, and I don't just say that because I know the guy!! Why not check it out and decide for yourself?

Jake Solomon -- Jake is the author of the poem "Immortal Longings", as seen on my front page. He is also a talented musician and front man for the band Io. As I have told him on several occasions, I consider "Immortal Longings" to be the unofficial theme song for The Journals of Simon Pariah. I owe him a big thank you for letting me use the lyrics on this site, and in my first issue, and an even bigger one for writing the piece in the first place. Thanks, Jake. Update: Jake is also a casualty in the self-destruction of mp3.com. Again, a new link would be appreciated.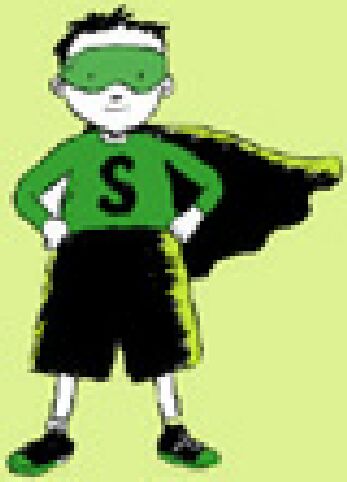 Strange Adventures Comic Shop -- This is where I get my regular fix of sequential art. Located in Halifax, NS, this has to be one of the best and most comfortable comic shops I have been in, and I have been in quite a few. They have been given the title of the Best Comic Shop in the World by Diamond Comics, and although it was a spurious contest, the appelation is fitting. The owner, Calum Johnston, has been a great help to me in getting Simon Pariah to its current stage of development, and has published some of the work in his store's anthology of small press art, appropriately entitled Strange Adventures. Check out their website for some neat stuff, and if you are ever in the area, why not drop in to his store. Tell 'em Simon sent ya.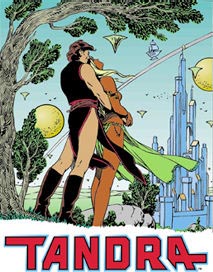 Tandra--one of my favorite comic book series. Without a doubt, and for a number of reasons. This series is self-published by a creator named Hanther, and is a lengthy work of epic fantasy which began in 1973 and is still continuing. Hanther supports the books with his web site, which is a nice piece of work itself. If you like the art of Jim Steranko and Paul Gulacy, the writing of Ayn Rand and Terry Goodkind, and the creative energy of Dave Sim and Mark Oakley, then you should definitely check out this story, created by an artist who has been doing it longer than most of them.


Fleetcon! -- For the past three years, Co-ordinator Patrick McMerty has brought together the finest gathering of fantasy, science fiction and gaming afficionados in Nova Scotia. So far I've participated in two of the three events, and am very much looking forward to next year's show. If you're interested in attending, or perhaps in setting up your own display, why not contact Patrick and get the details?
More to come......